Osprey Packs is a proud sponsor of Mountainfilm in Telluride — we're honored to have supported this incredible event for 10 years!
Started in 1979, Mountainfilm in Telluride is one of America's longest-running film festivals. Through the years, in and out of trends and fads, the Mountainfilm in Telluride Festival has always been best described by one unchanging word: inspiring. Far more than any other adjective, that's how festival audiences describe their experience.

Mountainfilm is dedicated to educating, inspiring and motivating audiences about issues that matter, cultures worth exploring, environments worth preserving, adventures worth pursuing and conversations worth sustaining.
Festival Schedule 2014
Osprey Happenings at Mountainfilm
This year at Mountainfilm you can purchase a Mountainfilm/Osprey Pack on sale at the Mountainfilm store, proceeds benefit Mountainfilm.
Enter to an Osprey Packs Beta Port and a pair of ZEAL Optics glasses from Telluride Ski Resort, one of is the most beautiful resorts in the world, offering spectacular skiing & snowboarding, golf, lodging & year-round vacation packages. Simply tag your favorite Instagram photos from Mountainfilm with #mfilm14 and @tellurideski to enter!
The Official Festival Primer from Mountainfilm
Whether you're new to Mountainfilm in Telluride this year or a veteran with decades of festival stories, listen up. The following tips and new additions might just make the difference between a good weekend and the best weekend…ever.
Tip 1 (for everyone): We suggest you make a general plan by first reading all the film synopses and presentations. Take note of what interests you, and then check out the schedule to see when those films and presentations happen. While you're looking at the schedule, also note the events (parties, art exhibitions, book signings, Coffee Talks, Booze & Banter etc.) that you want to attend.
Tip 2 (for everyone): Telluride's theaters, as with most venues, offer a wide range of seating capacity. If you want to get into one of the smaller theaters, be sure to show up extra early to get a queue. Theater seats: Palm 600, High Camp 500, Sheridan 230, Nugget 186, Masons 120 and Library 65.
Tip 3 (for everyone): Once you've made a general plan, don't feel compelled to stick to it exactly. It's good to have a sense of what you aim to accomplish, but keep an ear out for buzz about what's great and react use our new smartphone app to keep an eye on seat availability in real time.
What is Mountainfilm? from Mountainfilm in Telluride on Vimeo.
Tip 4 (for newbies): Learn the basics of How to Mountainfilm. Pay special attention to the information about how your pass works, getting around Telluride and dealing with altitude.
Tip 5 (for everyone): Even experienced festival attendees should check out a few items in How to Mountainfilm. The information for parents is useful, and the hospitality center has changed location. Of particular importance is what's new this year at the festival. (Spoiler alert: We've got a must-download smartphone app, queue buskers, Wilderness Walks & Talks and more.)
Tip 6 (for everyone without a pass to the sold-out symposium): This year's Moving Mountains Symposium will explore the theme of wilderness. We will stream it live online.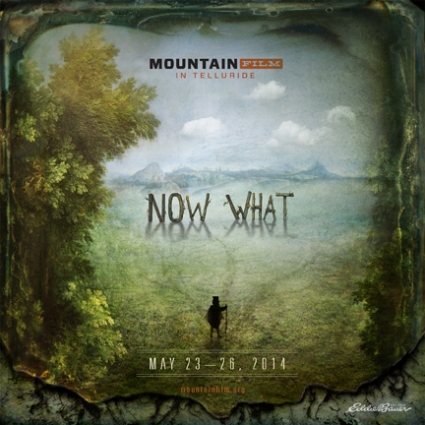 Tip 7 (for everyone): Use the new smartphone app or the Final Beta to see Sunday and Mondays TBAs when they are announced.
Tip 8 (for everyone): Lastly, post your photos throughout the weekend on Mountainfilm's Facebook page and Tweet wildly about @mountainfilm and #mfilm14! And if you share your favorite photos from Mountainfilm on Instagram with the official festival hashtag of #mfilm14 and tag @tellurideski, you'll be entered to win the Mountainfilm survival kit that comes complete with an Osprey Pack and a pair of Zeal sunglasses.